5 Best Digital Marketing Jobs In 2023
Digital marketing is one of the fastest growing sectors in India. There are lakhs of jobs opportunities in digital marketing field. In 2023 you can easily get digital marketing jobs in 2023 by completing a valuable digital marketing course & internship under industry experts.
Here is the list of digital marketing jobs in 2023.
1. Digital Marketing Manager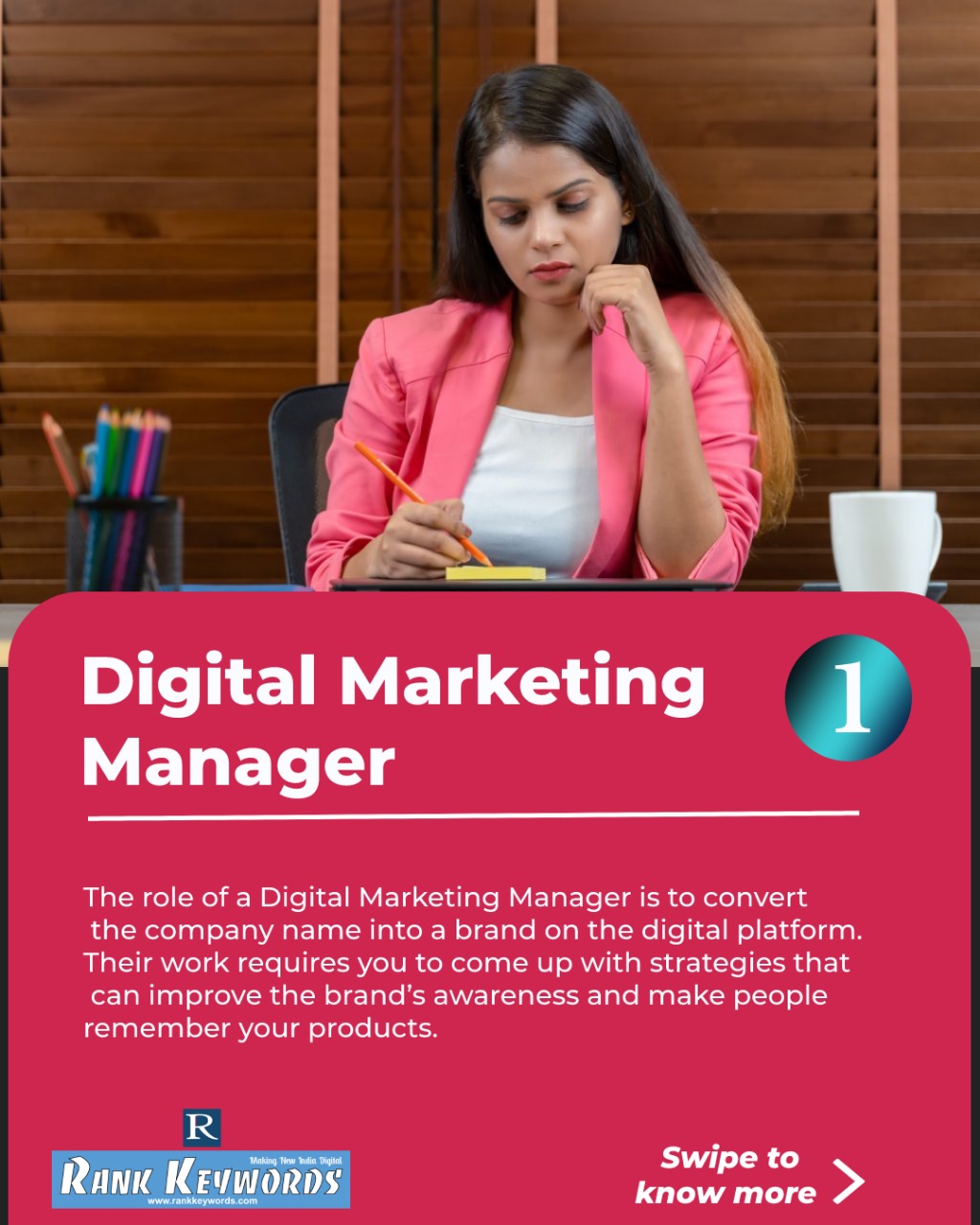 If you have industry experience of 2-4 years, you can become digital marketing manager. Check in LinkedIn there are lots of job openings for digital marketing manager. Average salary of digital marketing manager in India is Rs. 3.5 Lac to Rs. 7 Lac per annum.
2. Digital Marketing Executives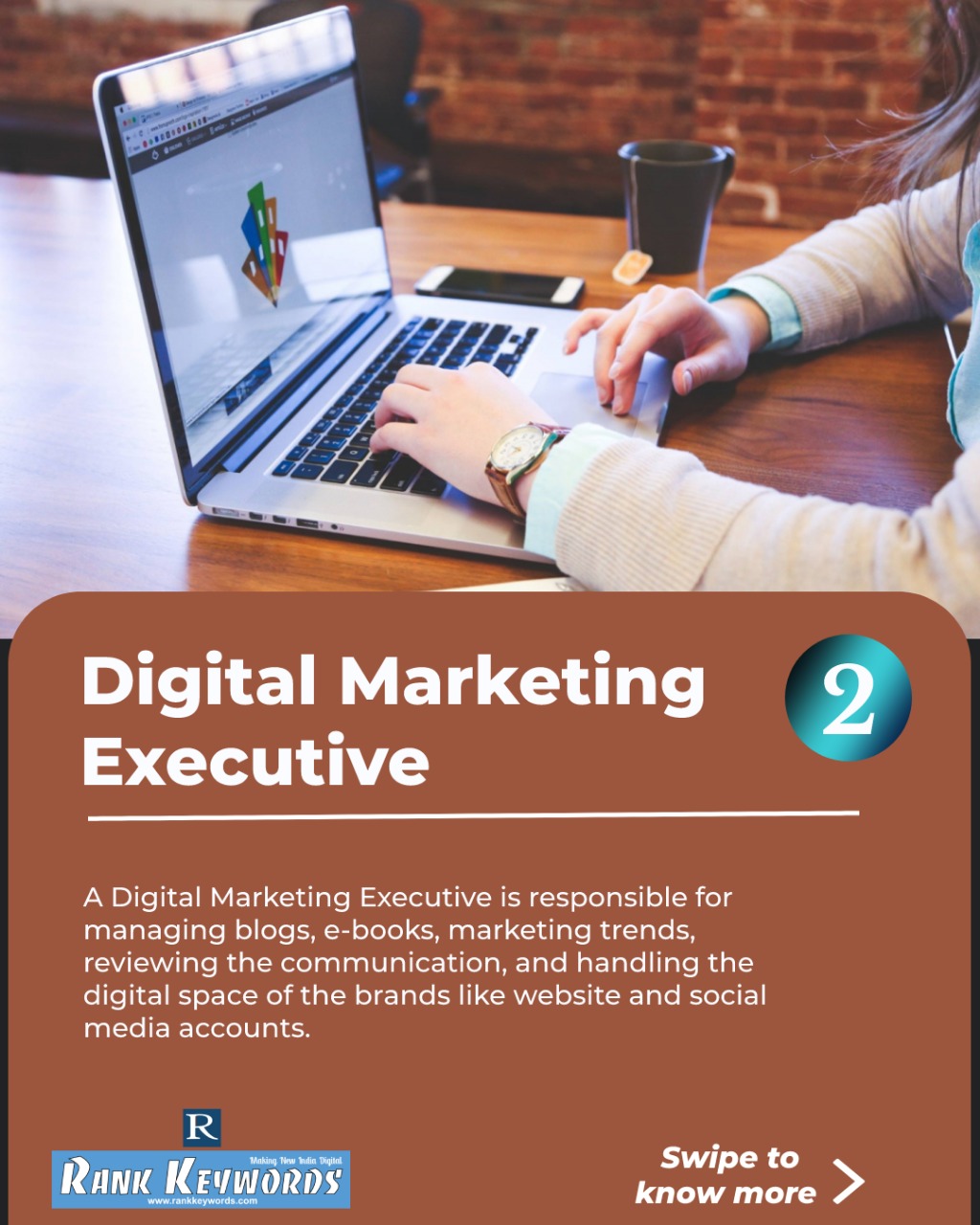 This job role is suitable for freshers. If you are college out students and want to get your first digital marketing job in 2023 start as digital marketing executive.
3. Search Engine Optimization (SEO) Expert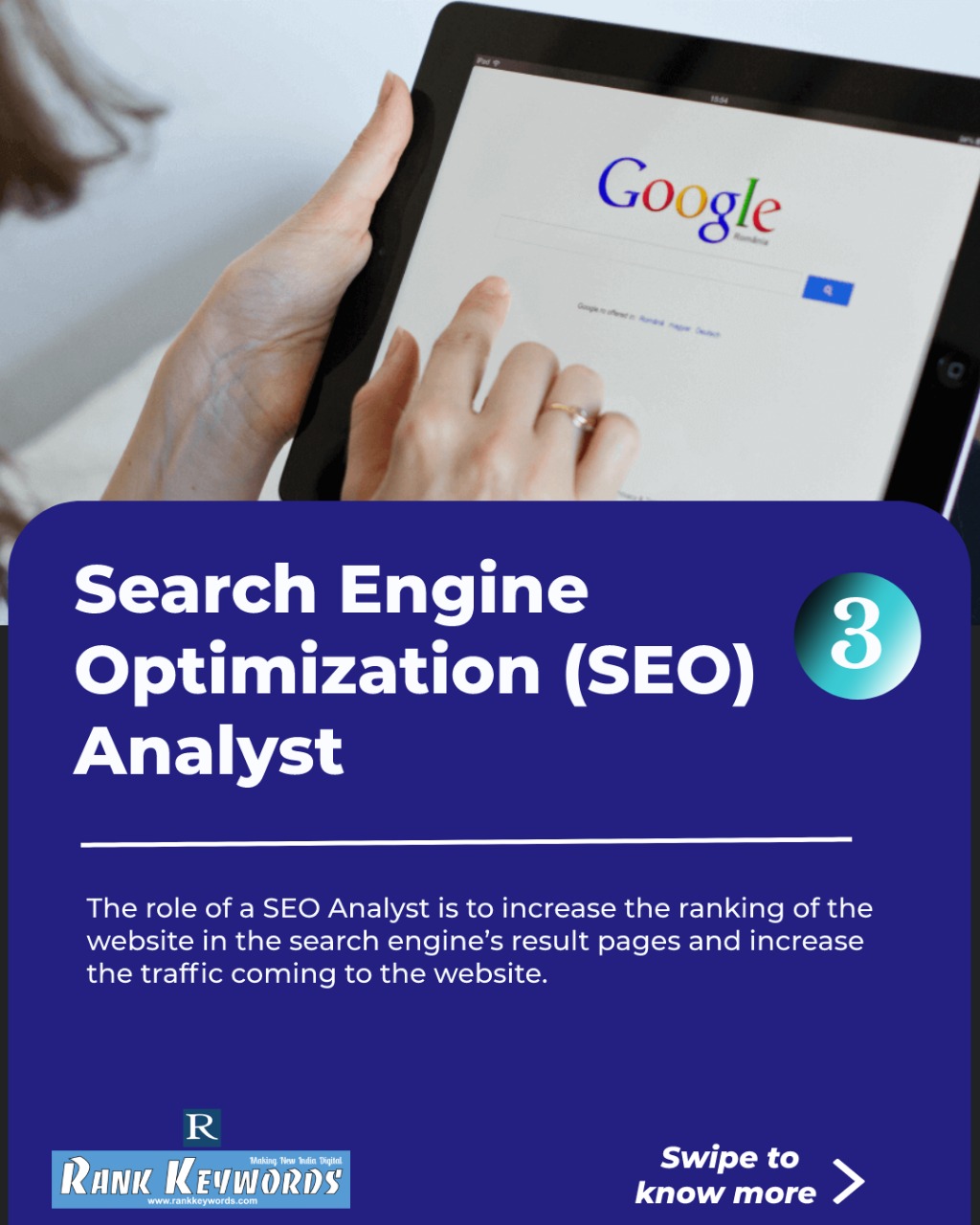 SEO Analyst helps businesses in improving their rank in SERP (Search Engine Result Pages). To grow organically SEO is very powerful way. SEO Analyst job is one of the most demanding digital marketing jobs in 2023.
4. Social Media Marketing Expert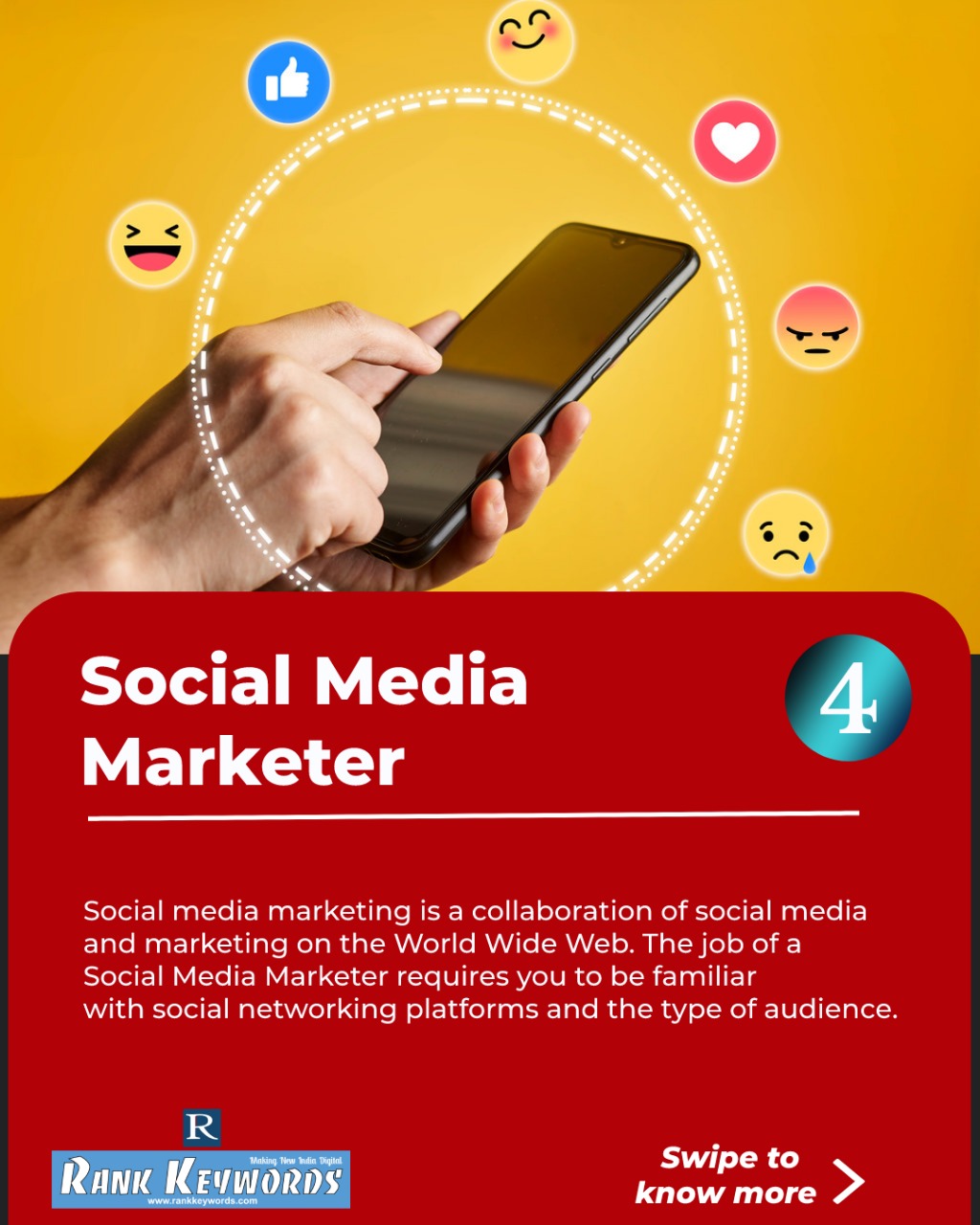 After 2016, growth of internet users in India is exponential. And most used platforms are WhatsApp, Facebook & YouTube. Here comes the role of Social Media Marketers. They help in creating strong brand presence in social media platforms by organic and inorganic ways.
5. Content Writer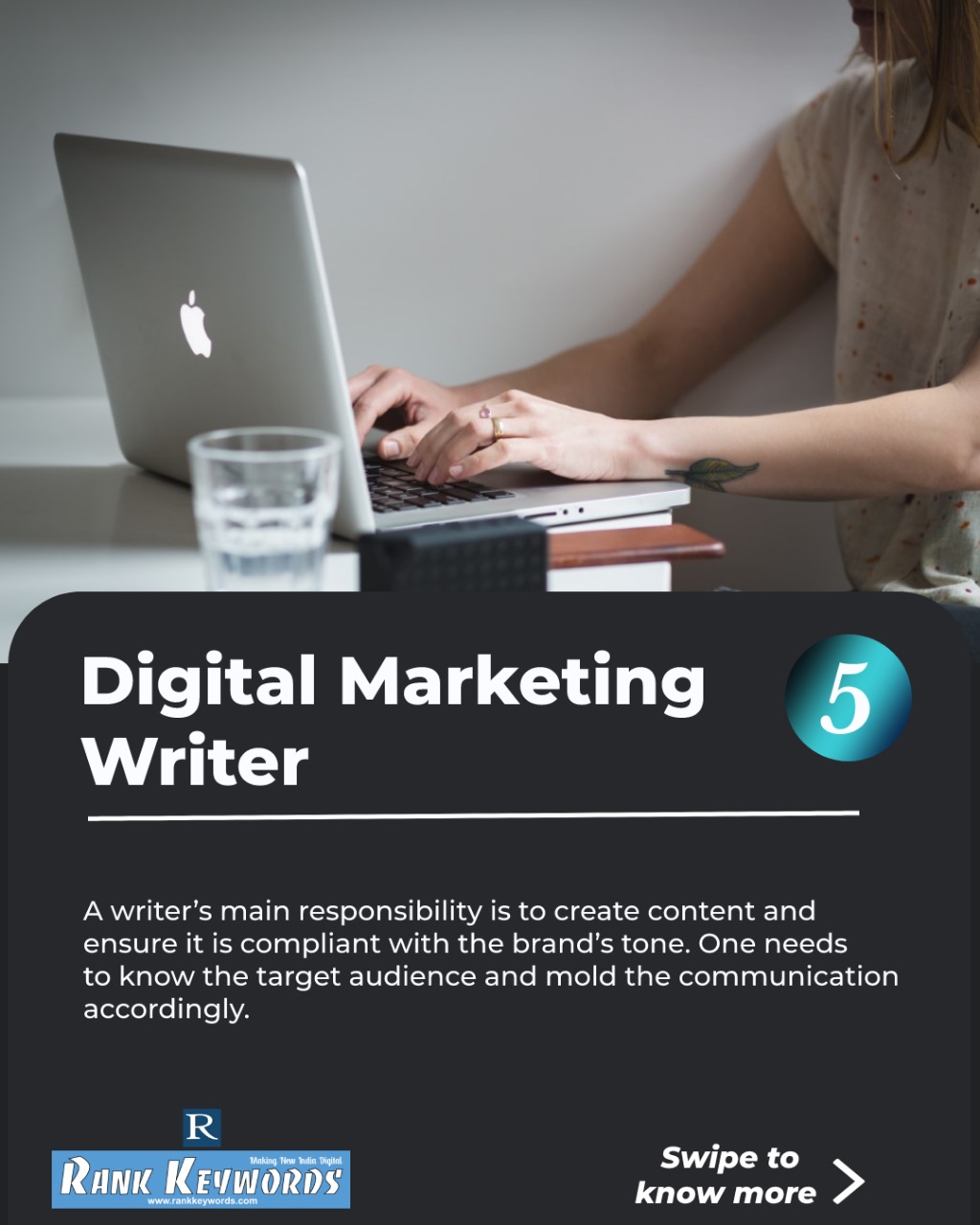 There is a great career option in Content Writing. As we all know 'Content is the king'. If you are using any online medium for marketing, the most important aspect is content. So, role of content writers is to create, organize creative content in different formats like text, image, video & audio.
Which Digital Marketing Job In 2023 is Best Suitable For You?
Answer of this question is depends on your own interests & capabilities. All the discussed digital marketing job in 2022 have huge demand. But depends on your interests you may choose anyone for your career.
If you are looking for creative works go for Social Media or Content Creator.
But if you have skills of team management go for Digital Marketing Manager.
If you are fresher, you may start from Digital Marketing Executive.
Whereas, SEO is a game of patience & consistency.
---
If you want to learn any of digital marketing skills for a high salary job, join best Digital Marketing course in Kanpur by Rank Keywords Group.
To contact for digital marketing course call Rank Keywords Team on +91-6387902411, +91-8887599932, +91-8299115093 or 0512-3592841.
Also, check digital marketing course review on Google & Facebook.
Google Reviews: Check reviews on Google.
Address: Near Silver Spoon, Kakadeo, Kanpur, Uttar Pradesh 208025
Branch 2: 117/N/46, Kakadeo, Kanpur, Uttar Pradesh -208025
Branch 3: 117/N/67, Kakadeo, Kanpur, Uttar Pradesh – 208025
Social Media Links:
Facebook: https://www.facebook.com/rankkeywords
Instagram: https://instagram.com/rankkeywords
Twitter: https://twitter.com/rankkeywords
LinkedIn: https://www.linkedin.com/company/rankkeywords
Pinterest: https://in.pinterest.com/Rankkeywords/